Tallinn, Estonia – 15-17 September 2023



28-30 April 2023 sold out! Next one is 15-17 September 2023. Book now as our retreats will always sell out.
In times of turmoil, building resilience is a virtue. This is your opportunity to learn from the best biohackers to become a fully optimized human, aligned with yourself, your biology, and your purpose.
In this immersive and exclusive retreat in a beautiful natural retreat location Adila in the outskirts of Tallinn, Estonia you will be guided by European top biohackers Teemu Arina and Dr. Olli Sovijärvi (co-authors of the best-selling Biohacker's Handbook and upcoming Resilient Being), as well as master breathwork educator & facilitator Leigh Ewin.
The 3-day full-on and hands-on biohacking learning experience is enhanced by musicians Jani Toivonen, Kristin Kalnapenk, Mikko Heikinpoika & Magdalena Sofia, and other world-class performers. Enjoy also the latest biohacking tech, supplements, nutrient-dense food, and the presence of beautiful nature.


You learn hands-on how to optimize your body and mind together with new friends. The event climaxes in an epic fire & cacao ceremony, so it's nothing less than a mini Burning Man. Organized by the world's top biohacking conference Biohacker Summit, known for its uncompromising production values.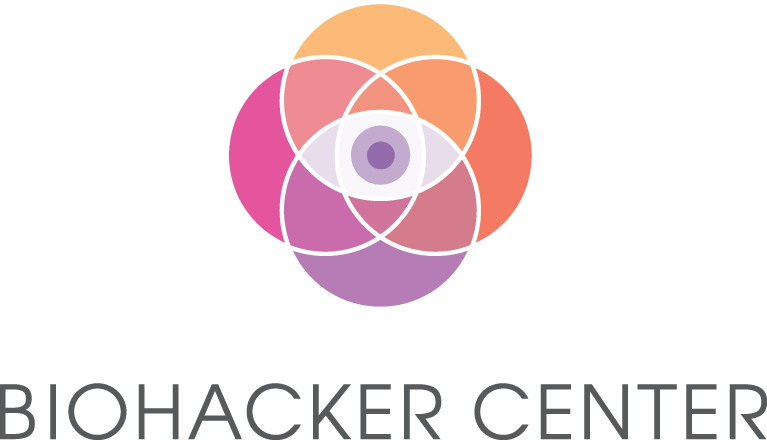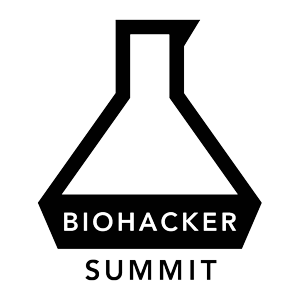 The key aspects of biohacking to optimize mental & physical performance, sleep, nutrition, and recovery.
Learn how the body works from the level of a single cell to the whole organism to optimize health, wellbeing, and biology of longevity.
How to optimize a single day from the moment when you wake up to the moment when you go to sleep

(body, mind & soul).

How to structure your day, set your goals, and achieve peak performance.
Most effective breathing techniques throughout the day for more energy, focus, and mental resilience.
What to eat from micro- to macronutrients for breakfast, lunch, and dinner to optimize performance, focus, attention, and health.
What supplements to use and how in different situations (stress management, energy, focus, recovery, and sleep optimization).
How to prepare and use superfoods, herbs & medicinal mushrooms (chaga, lion's mane, reishi etc.)
Benefits of intermittent fasting and various diets (including the ketogenic diet, OMAD etc).
Discover how to build an amazing body that's fit, lean, and muscular without enslaving yourself to the gym.
Biohacking technologies and their benefits: red-light therapy, near-infrared light, bio- & neurofeedback, exercise protocols & equipment, air purifiers, water filters, etc.
Self-quantification technologies and their benefits: sleep trackers, activity trackers, air quality trackers, productivity trackers, genetic tests, epigenetic tests, bloodwork, other health biomarkers etc.
Benefits and science of heat alteration including sauna, infrared sauna, ice baths, cold showers, and cryotherapy.
Most effective meditation techniques to bring yourself back to alignment with yourself, the universe, and your mission.

I was brought to the Biohacker's retreat by a wish to dive deeper into biohacking and self-development in a setting with like-minded people in a calming environment. I highly recommend the biohackers retreat for beginners and more experienced people. The entire retreat has a familiar vibe and the settings and location instantly calm down your nervous system and lets you breathe more freely, a feeling you take with you when you leave as well. The biggest bonus is the people, the professional organizers, the talented and grounded teachers, and your fellow attendees.
– Anita Berntsen, Business Developer in Preventive Health, Denmark


The retreat just exceeded my expectations by far. I expected pretty straightforward, performance-oriented content... Supplements, biomarkers, and devices - you know, the usual biohacking stuff. Don't get me wrong - it WAS all that, but they were mostly on the side. In the center was the real health. Connection. We breathed together. We took a cold plunge and joined in a beautiful sauna experience together. We enjoyed ridiculously good meals which were still the healthiest ones you get to eat anywhere. On the third day, I didn't remember where my phone was, and I didn't care. And that, friends, is a healthy sign in modern times. If you have a chance to participate in the retreat, I can only recommend it!
– Joni Laiho, Director & Founder in the Supplement Industry, Finland


I really appreciated the integration of body, mind, and spirit in a community setting, and meeting like-minded people who are on the path to making this world a better place. We're living in an age of amazing technologies, but it can be pretty difficult to integrate this information and create lasting lifestyle changes. At Biohacker's Retreat one can learn about further nuances, the kind of information that you don't really hear about, and how to adopt those within your lifestyle. I've traveled the world for retreats, conventions, and conferences, and the level of intention, integrity, and ethics here, plus the quality and caliber of people here is truly special from a global perspective.
– Samina Rind, Investor and Advisor in Health Products & Services, USA
latest biohacking technologies
optimized nutrition products & supplements
beautiful nature retreat location
optimized & upgraded meals for breakfast, lunch & dinner catering to dietary needs including keto & vegan
guided yoga, breathwork, sound healing & meditation sessions
traditional Finnish sauna

crystal clear lake for ice-cold dips surrounded by epic nature
accommodation in a natural setting surrounded by nature sounds far away from city life
lectures from the top experts to optimize health, performance & wellbeing
a goodie bag of biohacking products and book of your choice to take home (Biohacker's Handbook by Teemu Arina, Olli Sovijärvi & Jaakko Halmetojna or Energy Formula by Shawn Wells)
new life-long friendships with people your kin
epic fire & cacao ceremony with guided shamanic drumming
TEEMU ARINA (FIN)
Author | Professional Biohacker | Co-Founder @ Biohacker Center
Teemu Arina has a professional career of two decades as a technology entrepreneur, best-selling author, and award-winning professional speaker. Mr. Arina is one of the forefront figures of the biohacking movement. He is the co-author of the bestselling Biohacker's Handbook series for optimizing what it means to be human with technological and biological tools. Mr. Arina is also curating the Biohacker Summit (the world's top conference for biohacking) and co-founder of the Biohacker Center (an independent think tank focused on optimal human performance, health, and wellbeing).
OLLI SOVIJÄRVI (FIN)
Licensed Physician & Author | Co-Founder @ Biohacker Center
Dr. Olli Sovijärvi is one of the pioneers of holistic medicine in Finland. He has worked at nearly 50 different clinics and ERs around Finland. At present, he focuses primarily on the production of scientific content for preventive health care and wellbeing. He is a co-author of the Biohacker's handbook and co-founder of Biohacker Center. He also runs training sessions and presentations on the topics of biohacking, performance optimization, nutritional issues, and maintaining the intestinal balance. In his free time, he is an exercise enthusiast and an electronic music DJ.
LEIGH EWIN (AUS)
Wim Hof Method Instructor | Oxygen Advantage Instructor | Breatheology Instructor | Bulletproof Coach
Leigh Ewin coaches people around the world in the art of conscious breathwork. He has trained with some of the world's top recognized breathwork evangelists and specializes in guiding group breathwork sessions. Leigh has spent years exploring breathwork techniques to aid in anxiety, pain and stress relief as well as sports and athletic performance enhancement. Based in the cooler climate of Finland, but hailing from sunny Australia, Leigh is a real-life story of adaptation and resilience. He enjoys breathwork and the flow of energy that it creates in and for people, both physically and mentally.
KRISTIN KALNAPENK (EST)
Songwriter | Vocalist | Producer | Aerial Dancer
Kristin Kalnapenk is an entertainer whose performance takes you on a magical and transformational journey within yourself. Her songs reflect on the symbiosis of nature and humankind, telling stories inspired by her life experiences and her inner world, always finding love as the foundation. Her music is an earthy blend of alternative popular music and folklore, with influences from jazz, reggae, ethnic and progressive rock. Kristin has a BA in Jazz Music from the Estonian Academy of Music and Theatre and has been a semifinalist at the Estonian Eurovison (Eesti Laul) contest.
JANI TOIVONEN (FIN)

Visionary, Coach & Sound Therapist
Jani is a visionary of inner power and love and a humble student of it. His goal is to bring people together, in their own strength and love. Jan has a background as a long-line musician, sound therapist, martial arts enthusiast, and coach. He has developed a very unique holistic way to bring people back to their own natural rhythm and balance with vibrations and sound. Jani creates a space where participants can experience deep relaxation, presence, and the magic of natural rhythm. His focus in life is to find true simplicity and the flow of connection, peace, and happiness - and to share it with others.
MAGDALENA "VASKILINTU" SOFIA (FIN)

Musician | Vocalist | Earth-Based Ritualist
"Vaskilintu" is the artist name of Magdalena Sofia, vocalist and earth-based ritualist. Vaski is an ancient Finnish word that means copper, bronze and brass. Lintu means bird.
Vaskilintu is inspired by the healing therapeutic aspects of ceremonial music, and the power of music that affects the emotional landscapes of the human psyche and trans-cultural sounds. Vaskilintu as performer brings forth myths and the archaic root touch to her singing that resonates and lingers long within.
MIKKO HEIKINPOIKA (FIN)

Ritual musician | Vocalist | Multi-instrumentalist | Producer
 Supported by strong Nordic and Siberian roots, embracing the Planet and its tribes, Mikko Heikinpoika creates an experience that aims to offer the possibility of a gateway into an altered state of being. Drawing on inspiration from nature, as well as our ever-growing symbiosis with technology, powerful rhythms, soundscapes, and soul shaking dance intertwine to create a trance inducing journey that will not be forgotten. Ritual and ceremony blend together with a modern approach to musical live performance, broadening his expression.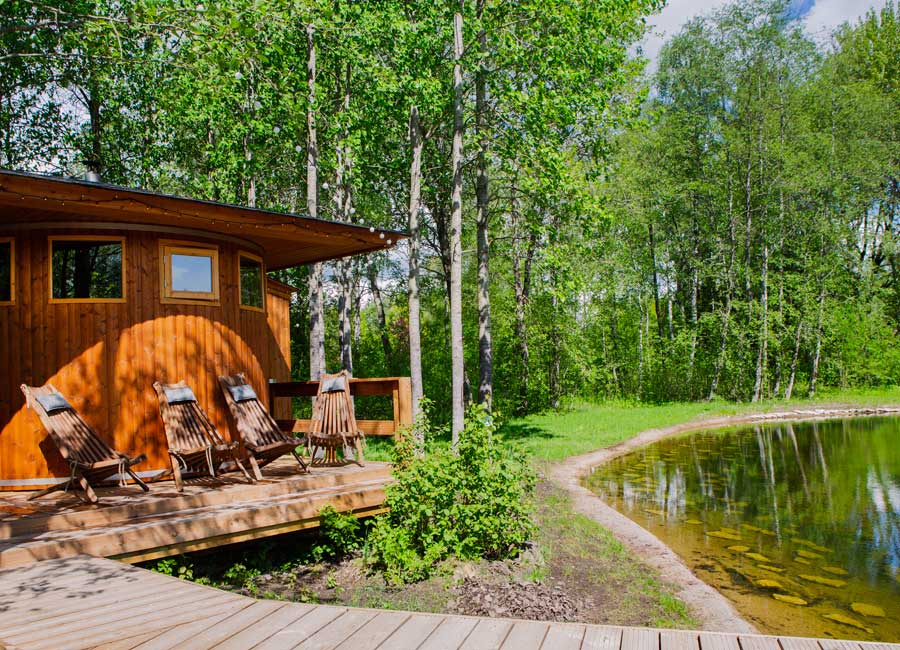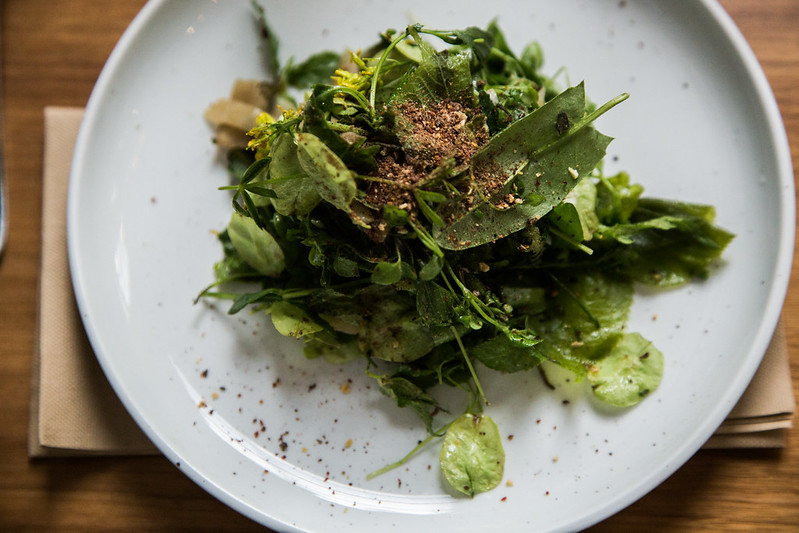 Day 1 – "Principles of Biohacking": 15th of September 2023

The first day is the day of arrival – We take it easy, check-in for accommodation, dip into informative lectures to give an overview of best biohacking principles for metabolic health, network with others and explore the surroundings. The evening culminates in a lovely dinner with music and discussion on evening routines in preparation for the big day.
10:00 - Transportation from Tallinn to retreat center by coach bus. The meeting point is outside of Tallink Terminal D, Tallinn Seaport Hotel (

address

) (if you come from Finland by boat, come with the Tallink boat that arrives at 09:30)

11:30 - Lunch and farmhouse & check-in at Adila retreat center for accommodation (

address

)
12:30- Gathering at Bagua, the octagonal conference space. Upgraded coffee & chaga tea, networking & browsing biohacking products

13:00 - Welcome words by Teemu Arina

13:15 - Introductions of participants

14:30 - Principles of biohacking

& hea

lth

op

timizat

ion

16:00 - Optimizing nutrition, metabolism & health

17:00 - The Psychology of Personal Development

18:00 - Guided sauna & ice dips

20:00 - Epic Upgraded Dinner (3 courses)

21:30 - Optimal evening routines, sleep & recovery

22:00 - Getting ready for the big day
Day 2 - "Optimized Day": 16h of September 2023

This is the day of action that will be both intense, informative, and deeply rewarding. You will learn hands-on with others how to optimize a perfect day from optimized morning routines to biohacking technologies, bodywork, exercise, breathwork, ice dips, and alignment with the cosmos.
08:30 - Breakfast available

09:15 - Morning Routines: Meditation, physical activation & goal setting

10:30 - Upgraded coffee, cacao & tea workshop

11:00 - Advanced Supplementation - What to use, why, and when?

13:00 - Upgraded lunch (pick up towel & swimsuit etc. for sauna)

14:00 - Biohacking technologies, biomarkers, wearables, and tracking

15:15 - Becoming a Resilient Being: Heat alteration, immunity & longevity

16:30 - Breathwork for clarity, immunity, and rejuvenation


18:00 - Heat alteration including guided sauna & ice dips




19:30 - Snack + hydration and face yoga

20:00 - Drumming & new moon fire ceremony

21:30 - Poke bowl dinner available (at your own pace)

22:00 - Ecstatic dance & guided winding down meditation
Day 3 - "Recovery & Integration Day": 17th of September 2023

After an exhausting but deeply fulfilling day, it is time to go deeper into our true purpose and integrate what we have learned.
08:30 - Breakfast available

09:30 - Sound & vibration journey to the inner world
12:00 - Upgraded lunch & checkout from accommodation
13:00 - Cacao ceremony & sharing circle
16:00 - Closing Bagua
16:00 - Transportation back to Tallinn

17:00 - Arrival to Tallinn
19:30 - Tallink boat to Finland (if you are going to Helsinki)
WATCH IN-DEPTH INTERVIEWS AND EXPERIENCES FROM ATTENDEES:
We offer three on-site options to our guests (book your favorite at checkout):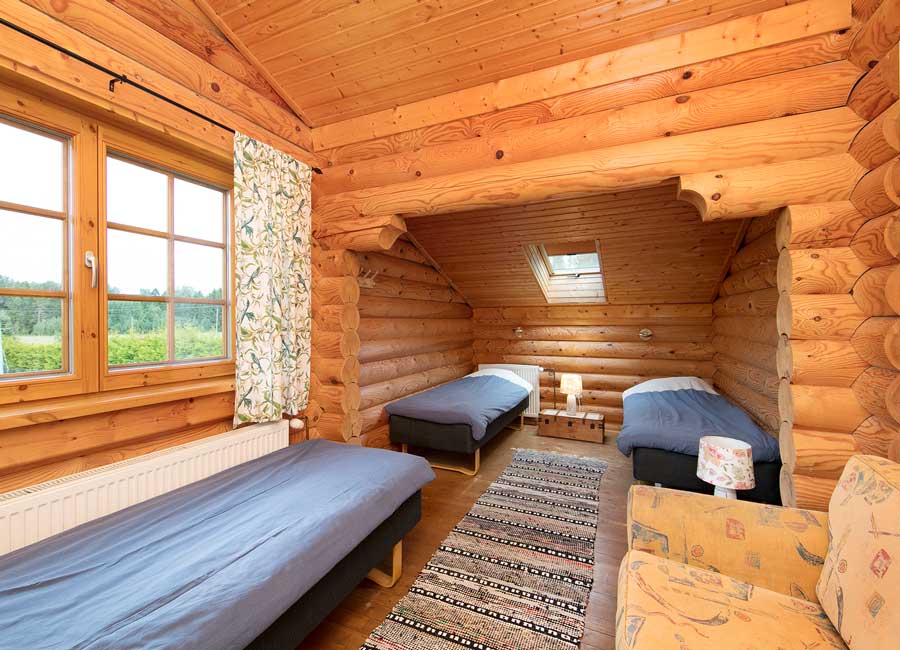 BED AT THE FARMHOUSE (100€ single bed)
Your own bed in the farmhouse. Shared showers and toilets in the same building. Shared with 1-2 others same gender.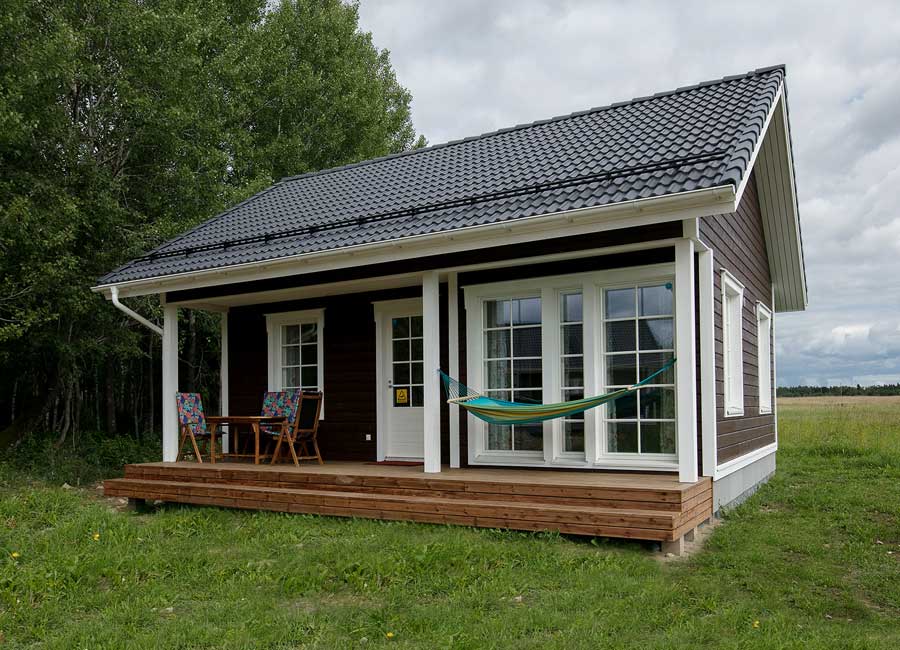 ROOM AT A DELUXE COTTAGE (890€)

High-end cottage with two bedrooms, living room, kitchen, shower, toilet, and terrace. Good for 1-2 people.
PREMIUM NATURE EXPERIENCE (750€)

The ultimate nature experience – You will be in the "middle of nowhere" in a premium off-grid EMF-free Kärg cottage, on top of a bog, observing animals, birds, and bees in the early morning and late evening hours. Truly unique nature experience. A separate building for toilet & shower. Great alone or with a partner.
All accommodation options include breakfast, lunch, and dinner.
Accommodations are for the full duration of the retreat (2 nights). Prices are total for the duration of the retreat.

OTHER OPTIONS: You can find some beautiful options for accommodation close by at AirBnB here (Kohila, Rapla County). Note that you will need a car in that case, that can be rented at the airport.

Early bird discounted price: 1224 € (incl VAT 20% tax).
The regular price of the retreat is 1530 € (incl. VAT 20% tax) per person.
Limited seats.
If you need an invoice or part-payments instead of a credit card, please contact us from the chat on the right side.
Price includes:
Full program, experiences, and lectures
Full meals (two breakfasts, three lunches, and two dinners)
Coach transportation to and from Tallinn to the retreat center and back
Goodie bag
Signed certificate of participation "Advanced Level Biohacker" from Biohacker Center
Accommodation is to be purchased separately (see above for details).

Pack gear for yoga/exercise (no mat required), a swimming suit (towels included in accommodation), and something to keep you warm outside if needed (we are mainly indoors). Warm socks for indoors.
Get your tickets now. The prices will increase soon:

Cancellation policy:

We make things very flexible for you. Full refund if the event gets canceled due to restrictions, you get a positive test result and/or face the inability to enter the country due to travel restrictions. Free exchange to any of our future events at any given time.

If you have any questions, you can reach us by using the chat functionality on the side of the window.
Still undecisive or can't join this event? Join our mailing list to hear more about our upcoming events. You also get a free e-book on ketosis right away: